In Zagreb, May 26 to 29, 2016, there was a meeting of Congregations of Notre Dame of the same roots. At the meeting participated general superiors of seven...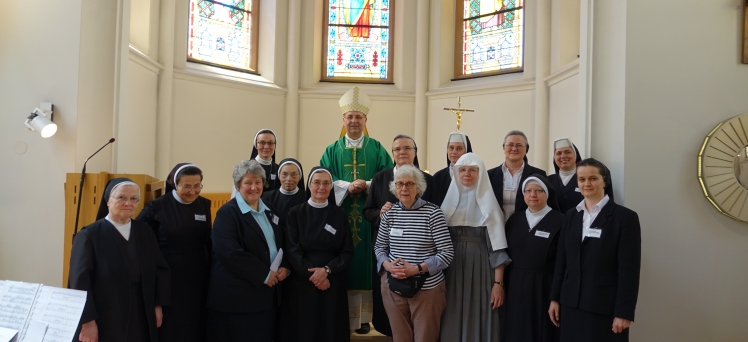 Wake up the world! Croatian Conference of Religious Superiors and Superiors organized on 28 November 2015, in Zagreb a meeting of young religious men and...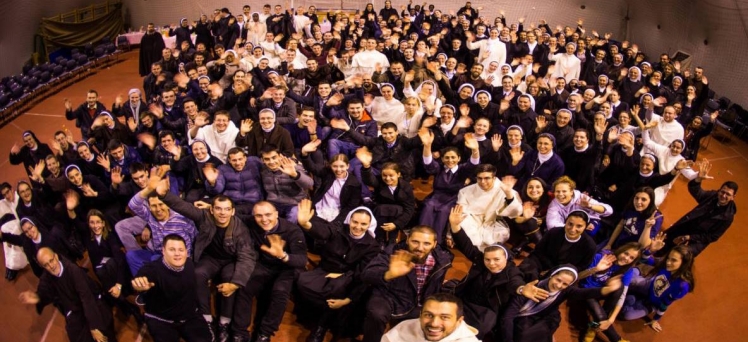 Addresses of communities - DSNG
Addresses of communities - DSNG
Address community
The communityy now has 50 members, which are distributed in 8 communities in Zagreb (3 communities), in Osijek, Gunja, Davor and Bjelovar and outside Croatia in Subotica, Serbia.
General Leadership of Congregation



Primorska 20, 10 000 Zagreb
Phone/fax.:+385(0)1/3777–474;
Email: s.nase.gospe@zg.t-com.hr
General Superior: s.M. Zrinka Šestak

Zagreb


Kuća Matica
10 000 ZAGREB, Primorska 20
Phone/Fax.:+385(0)1/3774-694;
+385(0)1/3765-103
Email: sng.primorska20@gmail.com
Local Superior: s. M. Nada Šestak


Remete
Bukovačka 316


Phone

:+385(0)1/2396-820
Fax:+385(0)1/24 45 736
Email: samsngospe@gmail.com
Local Superior: s. M. Martina Koprivnjak

Zagreb
Župa Sv. Blaža
Gjure Deželića 64
Phone:+385(0)1/3906-784
Kućna poglavarica: s. M. Justina Šišić

Bjelovar

Trg Eugena Kvaternika 5
43 000 Bjelovar
Phone:043 639 019, 043 639 020
Email: tarzicija@gmail.com
Local Superior: s. M. Tarzicija Tunjić

Osijek
Vlašićka 10
31 000 OSIJEK
Phone: +385(0)31/301-175

Email: apezer76@gmail.com

Local Superior: s. M. Vianea Pezer

Gunja
Braće Radića 1
32 260 Gunja
Local Superior: s. M. Patricija Šestak

Davor
Gundulićeva 33
35 425 Davor
Phone: 035 347 254
Email: seduak@gmail.com
Local Superior: s. M. Dubravka Kopilović

Subotica


Samostan Anuncijata
Marija Bursać 38
24 000 SUBOTICA
Phone: +381 24 530-434
Local Superior: s. M. Mirjam Pančić